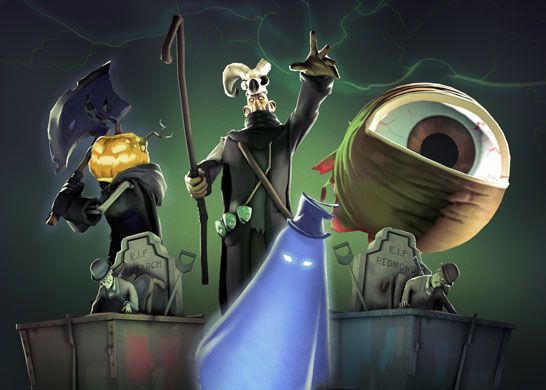 It's that time of year again: The 2014 Scream Fortress Team Fortress 2 Halloween Update!!! And in light of this update, the Square Horse Gaming Team Fortress 2 server will be hosting the event maps this year. With the update that Valve released today, the event starts early this year with the resurrection of the last 5 Scream Fortress updates followed by the reveal of the 2014 Scream Fortress update reveal in a few days.
I wasn't actually planning to open the server this early, as this surprise update today from Valve caught me off guard, but I thought, why not!
The SHG server will be running the event maps all update long! Which means the true form of the server is yet to be revealed. Be ready for another announcement after the Scream Fortress event is over in a few weeks for a listing of the true features of the improved server!
But, for now, enjoy the event! And remember, you can find the server's ip at: 192.95.30.56:27015, or simply search for the SHG tag in the Internet tab on the server browser. 
Happy Early Nightmare Night Everypony!
~Daring Do